A NOTE REGARDING CONSUMERS POWER
Consumers Power has recently installed a natural gas line for residents on E. Mt. Morris Rd and Old Mt Morris Rd (from the Trailer Park to Henderson Rd) at residents request. Several other residents in the area have called Consumers Power requesting information about the possibility of switching over and installation costs. So in order to gauge area interests Consumers Power has sent out additional informational letters to others in the area. Dennis McCann, (HLA Zone 4 Leader), asked that I share this info provided in a letter sent randomly to him by Consumers Power. The letter states that if 52 residents from the Stanley Road area eastbound from Henderson Rd to German Rd (including all side streets i.e. Grover, Merle and Harold Drs) are interested in switching to natural gas they would would agree to run a line for you. However, the deadline to decide is July 21st, 2016 and the cost is $200 up front (with a cost of $3,300 spread over a 5 year period in your monthly bill). If you may be interested or have any questions please contact John Foley from Consumers Power at 989-791-5621 or toll free 888-427-6246. Dennis also asked that if you would prefer to contact him, his number is 810-510-0116.
HLA has lost 2 of our finest. . .
It is with deepest sorrow that the Holloway Lake Association announces the sudden passing of our Board Member, Larry Deitering. Our hearts are broken as we grieve with his wife Marie, son John, daughter Laura, many family members and friends.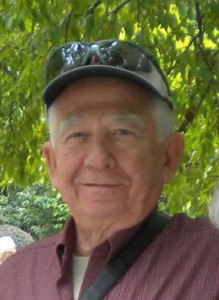 Also, we were just informed that one of our original HLA Members, H. Duane McCurdy also passed on June 14th. Duane was one of the first land owners on the Holloway Reservoir. We will miss Duane also and extend our deepest condolences to his family. His daughter, Sandy Lince, advised that Duane's funeral with be this Saturday, June 25th, 2016 and they are planning a memorial cruise Saturday evening on Holloway. No other details have been provided.
BOAT DOCK LEASE
Hello All,
My name is Mike Colpetzer. My wife Kristin and I are reaching out to see if you know of anyone on the lake interested in leasing dock space for the summer. We live in Lapeer and have a 24' pontoon boat with a 50Hp motor. My wife is an elementary school teacher and I am a civil engineer. Our last child graduated high school this year, so we do not have small children. We are primarily looking for a place to keep the boat on the water so we do not have to drag it in and out all summer long. We would like to have one space to park a vehicle while on the water. We understand one of the advantages of living on the water is having privacy. We would be very respectfully and not expect you use any of the property other than access to the boat. We would be willing to go through an interview process with whomever was interested in leasing us space. We were thinking between $200-250 for 3 or 4 months, which we would be willing to pay in advance.
If you know of anyone interested, please contact me at one of the following:
Cell 248-410-7269
Home 810-245-9332
colpetzer@charter.net
Respectfully,
Mike
BOATERS' SAFETY CLASSES
Hi Lake associations for Holloway, Lake Lapeer, Barnes and Otter Lake
I'm Sgt. Creig Mantey from the Lapeer Co. Sheriff Office – Marine Division. We are putting on three boater safety classes this season and wanted to reach out to your organizations and make you aware of when/where they will be held. I would ask that perhaps you could share this info thru your organization and encourage attendance
We do patrol all 4 of your lakes and look forward to seeing you during the course of this boating season. Wishing all of you a safe boating season. Please feel free to contact me if I can be of any help.
Creig
camantey@gmail.com
Click on the link below for a list of the classes offered:
PICTURE OF THE WEEK
The Holloway Lake Association Protects your Reservoir
Through regularly scheduled meetings and newsletters, the Holloway Lake Association keeps concerned citizens informed and in touch.  Please support these efforts by becoming a member of the Holloway Lake Association. Together we can make a difference!
The Holloway Reservoir needs your help to remain Genesee County's precious recreational area.
HELP US PRESERVE HOLLOWAY!  JOIN THE HOLLOWAY LAKE ASSOCIATION!
Issues we are working on:

The Water – predictable levels and good quality
The Regulatory Agencies – boating safety
The Environment – industrial and other pollution
Shoreline Erosion
Parkland Preservation
Richfield Landfill issues
Boating, Fishing, Swimming, Camping, Picnicing or Hiking along the reservoir
Holloway Today: Challenges and Changes
Shoreline Erosion: Several campsites at Wolverine Campground are falling into the lake. Picturesque Goose Neck Point becomes narrower each year. Trees are tipped over into the water in many areas. The Reservoir becomes increasingly wider but more shallow. What will it look like in 50 years?
Water Levels: There are many demands on the waters of Holloway. The City of Flint requires constant flow for sanitation plants, and is considering using the river as its future source for drinking water. Down river recreational users call for increased summertime flow. In the dry summer months, low water levels on Holloway harm recreation, wildlife and the ecosystem of the water.
Environmental Concerns: The potential impact of The Richfield Landfill on Holloway Reservoir and its surroundings demands activism by the public to insure a safe environment and to maintain the natural beauty of the area.
The increase in the numbers of seagulls requires efforts to control them in order to prevent the damage they cause to property and their contamination of the water.
Regulatory Intrusion: The Holloway Reservoir is heavily regulated by Government, and citizen activism is required to balance the competing interests of the environmental, industrial and recreational communities.
We have been given permission by Nate Harasim to use his song "Holloway Cruise" on our website.  Nate was just a young teenager when he wrote this song while sitting on his dock in Zone 4.  It is simply beautiful!  Make sure you have your speakers on!
Click below to hear Nate's song